LIFE: The Great Challenge - by Royce B. McClure
---
FIRST GROUP TO COMPLETE IN GERMANY.
April 23, 2008


Eutiner Werkstätten, (a workplace for handicapped people in Germany)
Assembled between September 2007 and April 2008
Hey, we've finished!
We have puzzled 3 hours in the week, and two of us have puzzled a part at home. We are very happy that we have finished and now the puzzle is complete and hanging in our dining room. Many thanks for this great picture!
Best regards,
A.K. Schöning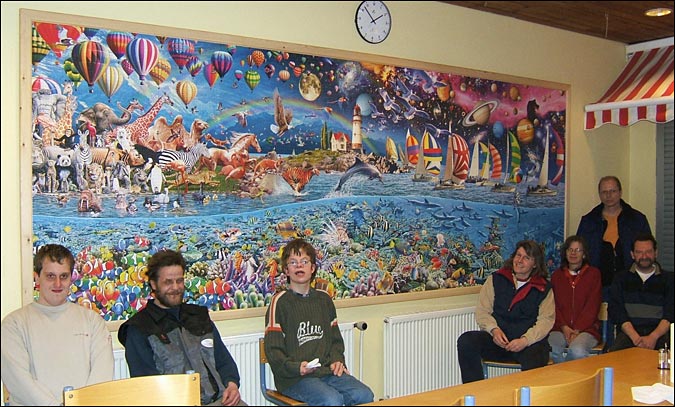 ---
Join the Challenge!